Relax and enjoy our convenient service.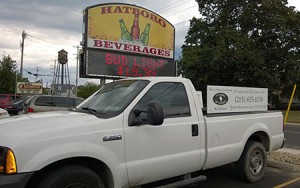 Hatboro Beverages delivers the best selection right to the front doorstep of your house. If there is a party, or a get together with some friends to watch a sporting event, beer is a great addition to have for everyone to sit back and relax.
We know that many people are busy and do not have time to go to their local market, having to wait personal statement service in those long lines just to buy beer. Hatboro Beverages makes it easy. All you have to do is give us a call, tell us what type of beer you want and how many and we will have it delivered to your house 7 days a week.
We can also satisfy all of your beverage equipment needs. Our specialists can take care of delivery, set-up and pick-up to ensure your event is turn-key and worry free.
Interested in the legitimateness with the higher education essays? Our reliable authors are prepared to give the most excellent plagiarism checker treatments for publishing plagiarism spare papers and essays resume services .
Acquire tailor made essay from your top notch coming up with company at the most cheap prices as well as the very best quality. Appointment the tightest output deadlines is assured by sound authors writing help online .
Getting a professional websites to purchase stellar essays? Having to pay our stunning writers for having your essays professionally written is the best terrific system writing an academic paper .
Sick of your pencil? Have totally no ideas on the subject? Have to blend your job with researching? Or maybe your neighbor has an event of the season yet you best paper writers .
Contact Info
Hatboro Beverages
201 Jacksonville Road
Hatboro, Pa. 19040
Phone: 215.675.1078
Email:
hatbev@yahoo.com
Opening Hours
Monday

9:00 am - 8:00 pm

Tuesday

9:00 am - 8:00 pm

Wednesday

9:00 am - 8:00 pm

Thursday

9:00 am - 9:00 pm

Friday

9:00 am - 9:00 pm

Saturday

9:00 am - 9:00 pm

Sunday

10:00 am - 6:00 pm