Enter now and you could be a winner!
No purchase necessary. You must be at least 21 years of age or older to enter. Good luck!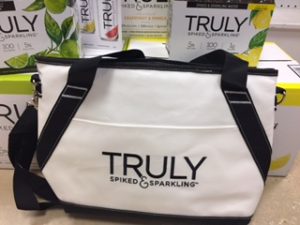 By submitting your e-mail address, you will be added into our e-mail database for future mailings. Be sure to submit your e-mail each month to renew your participation in our monthly drawings.
Congrats to our Bud Light backpack cooler winner!
Enjoy the backpack cooler tube Carl Wambold!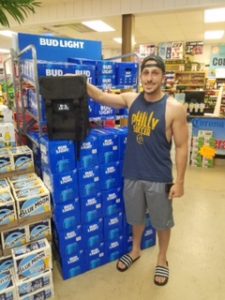 Hatboro Beverages is the sole owner of the information collected on this site. We will not sell, share or rent this information to others in any way that varies from what is disclosed in this statement. You are also able to update or delete your information by sending us an e-mail at hatbev@yahoo.com.
Contact Info
Hatboro Beverages
201 Jacksonville Road
Hatboro, Pa. 19040
Phone: 215.675.1078
Email:
hatbev@yahoo.com
Opening Hours
Monday

9:00 am - 8:00 pm

Tuesday

9:00 am - 8:00 pm

Wednesday

9:00 am - 8:00 pm

Thursday

9:00 am - 9:00 pm

Friday

9:00 am - 9:00 pm

Saturday

9:00 am - 9:00 pm

Sunday

10:00 am - 6:00 pm